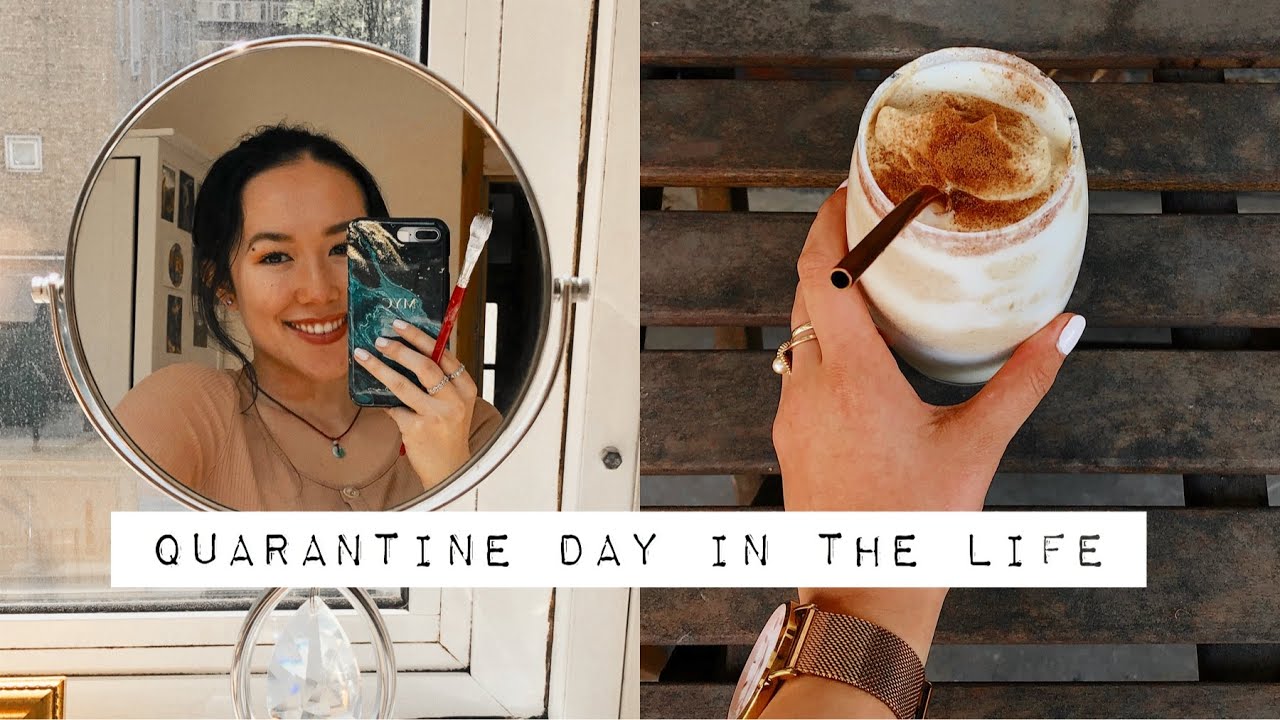 ♡ A day in the life of a a semi-revising student, wanna-be painter, but incredible dalgona coffee maker || Quarantine vlog x Mei-Ying Chow ♡
The video where I paint some pots and fail miserably, give you the naked bar low down, show you my obsession with Your With Adriene, have an online revision lecture, make the most incredible golden dalgona drink and then finish the day with some skincare and a scrummy dinner. I really hoped you enjoyed just chilling with me today – I'm very glad you came, because it forced me to wash. Sadly it didn't get me out of track bottoms but the perfume made up for that I hope.
My last isolation vlog – quarantine study with me to raise money for the NHS
golden dalgona recipe:
1/8 teaspoons turmeric
1/2 teaspoon cinnamon
1/4 teaspoon ginger powder
2 teaspoons sugar
200ml of chilled canned coconut cream – the super thick stuff, so it shouldn't splash around in the can, but if you get a sloshy one then put it in the fridge overnight – a whole can will last 3 drinks.
1. put your mixing bowl and whisk in the freezer and the coconut milk in the fridge, for half an hour.
2. in a bowl, add coconut cream – leaving out any water residue at the bottom, sugar, and the spices. Whip until you start to see ribbons form in the cream. You don't want it too stiff – just soft ribbons.
3. fill a glass with milk of your choice and some ice and then dollop the cream over the top.
for my matcha dalgona recipe, I followed this and used my own coconut cream instead of the eggs and whipping cream:
Matcha Dalgona Recipe:
1/4 cup whipping cream
2 teaspoons sugar
1/2 teaspoon vanilla extract
2 teaspoons matcha
in a bowl, add cold whipping cream, sugar, and vanilla extract. Whip until you start to see ribbons form in the cream. You don't want it too stiff – just soft ribbons. add matcha and continue to whisk until you get a firm but soft foam. You want it to resemble whipped cream, not butter. If it is churned too far, just add 1 tablespoon of milk and whip until it is still fluffy and thin.
Last weeks video: DIY how to scrapbook ideas
follow me!
♡ instagram:
♡ twitter:
♡ depop: meiyingchow
business enquires:
♡ mei-ying@influencer.com
Discounts!
♡ £25 off airbnb
♡ uber
♡ bolt
♡ £15 off ubereats
If you've read this far in the description, comment below if you've watched Fleabag to earn some secret Chow points!
key words – what to do during quarantine, university vlog, online university, what to do when you're bored, what to do in isolation, day in the life quarantine, quarantine diaries, pandemic edition, isolation vlog, day in the life of a university student, studying in england, studying at an english university, university in england, what its like at university, what its like at uni, what life is like for a university student, student day in the life, day in the life of a student, life at university, uni vlog, day in the life of a uni student vlog, university food, what to eat at uni, what i eat in a day in quarantine #quarantine #lockdownvlog