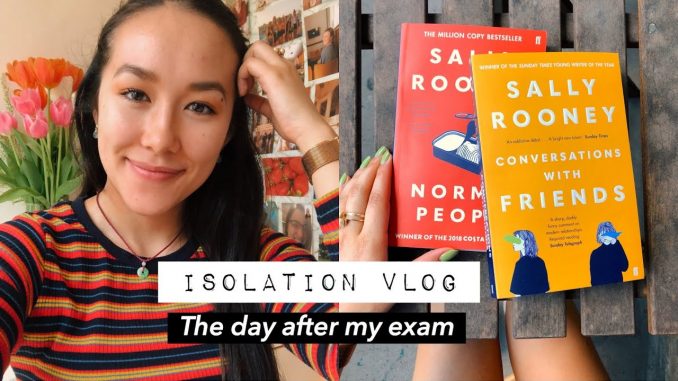 ♡ university online exam season vlog || Mei-Ying Chow ♡
The video where I take you through my favouite spots of regents park, finally do my washing, read some Sally Rooney, perfect some tiktoks, make the best burritos I've ever made – and also my first. It's also not a revision vlog if there isn't a study with me segment! Learning to adjust revision to online exams was a bit weird but my emoji tactic actually helped me loads to cut down my notes and make my work easier to remember.
Last weeks video: how to get a summer internship in a big four company –
WHERE TO DONATE
Donate to the victims …
Donate to the protestors
UK Charities …
Donate to black owned businesses …
Some other organisations
Watch this video to donate for free …
FILMS TO WATCH
13th documentary (on Netflix and YouTube)
12 Years a slave – Amazon
When They See Us – Netflix
Dear White People – Netflix
The Hate U Give – Amazon
The Black Power Mixtape 1967-1975 – Amazon
What We Weren't Taught In School …
DIVERSIFY YOUR INSTA
@withloveyossy
@inmysundaybest
@ehisilozbhie
@courtnayfitlondon
@lydiadinga
BOOKS TO READ
Girl, Woman, Other – Bernardine Evaristo
Why I'm No Longer Talking To White People About Race- Reni Eddo-Lodge
I Am Not Your Baby Mother- Candice Brathwaite
The Hate U Give- Angie Thomas
So you want to talk about race? – Ijeoma Oluo
Petition link …
UNIVERSITY SERIES
Kings college Chorus concert and Stamford street apartment vlog –
Unusual day at Kings uni vlog – …
Usual day at Kings college London vlog –
Oxford Uni vlog – …
Kent Uni vlog – …
UEA Uni vlog – …
Spending 24 hours in the Maughan Library Challenge –
University Q&A at KCL –
My first year round up at King's College London –
What to pack for university vs gap year –
Welcome to kings – top tips for freshers week –
Moving into my london flat vlog –
Starting year 2 at uni vlog –
Busy thursday econ & management degree –
What I wear to uni for a week –
Sheffield uni vlog –
Revise with me – 24hrs before my exam vlog –
What to cook at uni –
2nd year average day at uni –
What I spend in a week london student –
Reading week vlog – coding course and business meetings –
quarantine study with me –
Packing list for university –
2nd year exam period vlog –
follow me!
♡ instagram:
♡ twitter:
♡ depop: meiyingchow
business enquires:
♡ mei-ying@influencer.com
Discounts!
♡ £25 off airbnb
♡ £15 off ubereats
If you've read this far in the description, comment below if you've ever had a white chocolate snickers, the elite chocolate, to earn some secret Chow points!
what to do during quarantine, university vlog, online university, what to do when you're bored, what to do in isolation, day in the life quarantine, quarantine diaries, pandemic edition, isolation vlog, day in the life of a university student, studying in england, studying at an english university, university in england, what its like at university, what its like at uni, what life is like for a university student, student day in the life, day in the life of a student, life at university, uni vlog, day in the life of a uni student vlog, university food, what to eat at uni, what i eat in a day in quarantine, exam vlog, exam season vlog, exams, revision vlog, study with me, university exams, #quarantine #lockdownvlog #exam #examseason