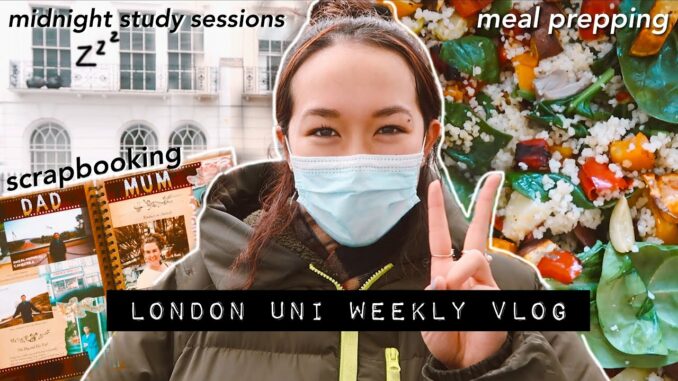 ♡ a week in my life – university student vlog || king's college london uni ad ♡
Welcome to my first weekly vlog – 70% of you guys said you preferred weekly vlogs over daily vlogs on my instagram so, I'm just giving the people what they asked! This vlog includes the odd bit of egg noodle chef mastery, with some "lockdown cleaning" – aka me attempting to adult. It seems to have become my new routine to work late into the night, so maybe after 21 years of living I've finally worked out I'm a night owl?
Thank you so much to cleanipedia.com for sponsoring this video – if only I had found your articles in first year!!
stuff 📦
cleanipedia article: how long do germs live on your clothes and how can you remove them?
white bedsheets:
plant terrarium £5
laptop stand
hair towel wrap:
watch my last video: how I take my university notes on Notion
follow me!
♡ instagram:
♡ twitter:
♡ depop: meiyingchow
♡ pinterest: meiyingchow
♡ my free uni cookbook downloadable here:
business enquires:
♡ meiyingchow.ig@gmail.com
Discounts!
♡ £50 off airbnb
♡ £15 off ubereats
music:
frumhere, kevatta – warm feeling –
frumhere, kevatta – summer nights –
frumhere, kevatta – a lover's wishlist –
C.JAMES – Losing –
bored – lukrembo
lakey Inspired – Blue boi –