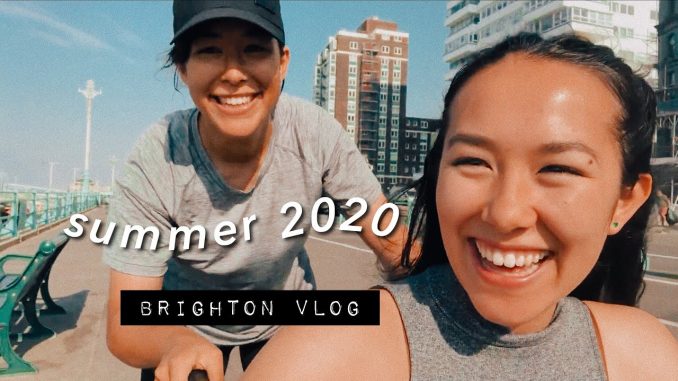 ♡ summer 2020 brighton vlog | Mei-Ying Chow ♡
The video where I finally get wheeled out along the beach by my sister while she roller skates! I realised there were a lot of Dim Sum montages in this video but when I'm back at uni I'm going to need these videos to rewatch when I miss her… I also share the latest book I've been reading and the lovely dinner with dad on the Eat In to Help Out scheme.
Sign up to Lingoda before September 8th with the code: SCHOOL80 to get 10€ discount on your deposit – which you will get back if you complete your set amount of classes chosen at the start:
♡ classes start on September 23rd 2020
♡ super sprint = 100% cash back if you attend 30 classes a month, for 3 months
♡ sprint = 50% cash back if you attend 15 classes a month, for 3 months
why I'm not talking to white people about race book:
aromatherapy room diffuser:
essential oil collection:
wheelchair:
my sister's riedell roller skates:
watch my last video – answering your juicy assumptions
videos mentioned 📹
acl reconstruction video:
quarantine study with me:
follow me!
♡ instagram:
♡ twitter:
♡ depop: meiyingchow
♡ pinterest: meiyingchow
business enquires:
♡ mei-ying@influencer.com
Discounts!
♡ £25 off airbnb
♡ £15 off ubereats
If you've read this far in the description, comment below what languages you want to learn to earn some secret Chow points!
key words – brighton beach, summer vlog, summer 2020, a day in my life, what I get up to during summer, student on summer break, student, summer break, summer holiday,